It takes more than common fragrances to meet your demand for raw materials. It takes a supply partner with an uncommon dedication to quality, service and reliability.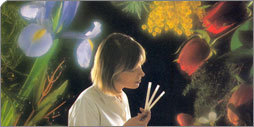 Fragona International is a raw material supply partner for the fragrance, consumer and industrial product industries. We do our best to understand your business and the markets you serve. At Fragona, we not only meet your business needs, we anticipate them.

Fragona International is an established manufacturer, exporter, consultant, creator, formulator of high quality products like Fragrances, Essential oils, Incenses, Air freshener, Aromatic Herbs, Medicinal herbs, etc. which is manage by a perfumer trained from ISIPCA, France.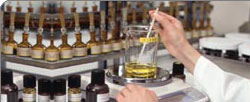 Fragona presents for the first time in India the latest economic way of All-purpose solid Air Freshening system for scenting car, home and office or wherever you want the freshness. The Aromadrops are so powerfully scented and long lasting, that in certain environments the scent can remain strong for years! Aromadrops are so effective and easy to use they have literally hundreds of applications. .... Learn More»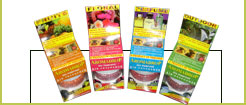 Fragona International is a leading player in the Incense industry in India. We are the leading manufacturer, supplier and exporter of bulk Scented, unscented incense sticks and Masala or flora incense sticks along with our very own special blends. .... Learn More»

:: Essential oil and Fragrance
The main activity of Fragona international is in the field of fragrance and essential oils with focusing to provide small and medium size Incense, candle, soap, personal care and aromatherapy companies with "one stop shopping" for fragrance ingredients, finished fragrances, cutting edge custom creativity and perfumery. Learn More»
| | |
| --- | --- |
| | Patchouli: Under the banner of Biocare which link Bioscience with nature Fragona offers organically cultivated |
Patchouli plant, Patchouli powder and Patchouli oil of 30% above patchouli alcohol content from variety. .... Learn More»
| | |
| --- | --- |
| | Stevia: Stevia is an incredibly sweet herb of Stevia rebaudiana Bertoni variety; The dried leaves of Stevia are |
about 40 times sweeter than sugar, which is zero calories natural sweetener, Sugar free, zero Fat & Carbohydrate and antidiabetic, .... Learn More»
| | |
| --- | --- |
| | Neem: Nature's best alternative medicine to mankind. We are Bulk Exporters of Neem Dried |
Leaves, Neem dried leaf Powder, Neem leaf/bark extract, Neem Oil (Bio Pesticide), Neem cake (Bio manure), Neem Cosmetics, Neem supplement (Capsules) from India. .... Learn More»